​Looking After Country: NAILSMA I-Tracker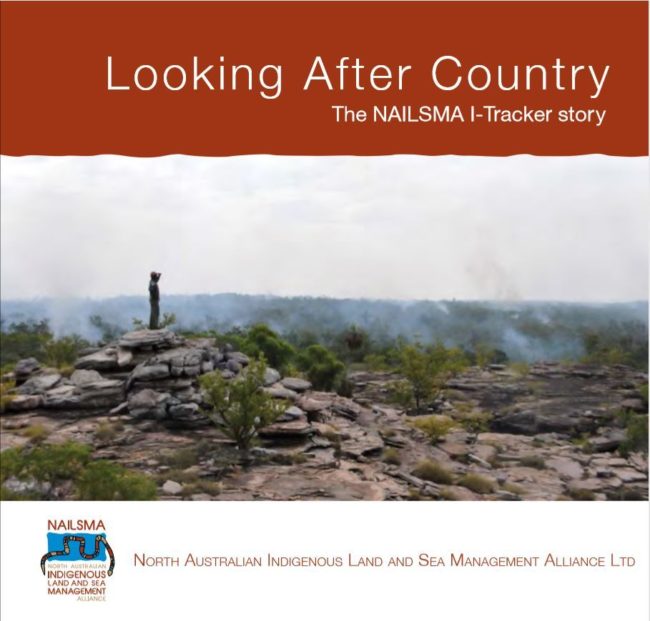 Looking After Country: The NAILSMA I-Tracker story chronicles a revolutionary approach to land and sea management by Indigenous rangers. For the first time, the experiences of nearly twenty different ranger groups, as well as almost a dozen partner organisations, are collected together to demonstrate how Indigenous rangers are making some of the biggest contributions to on-ground land and sea monitoring and management in north Australia.
NAILSMA's I-Tracker program (short for Indigenous Tracker) was created to develop networks, tools, knowledge, and skills that support and promote coordinated and collaborative Indigenous land and sea management. The core of the I-Tracker program is a commitment to ensuring that knowledge and data remain in Indigenous hands and are used to address Indigenous priorities.
The I-Tracker program plays a key role in NAILSMA's efforts to foster equitable partnerships that support Indigenous innovation and excellence, and create opportunities to access new technologies, resources and relationships that inform Indigenous land and sea management. The program is underpinned by NAILSMA's commitment to promote and facilitate evidence-based research, and to spearhead the concept of an Indigenous culture-based economy that builds on Indigenous culture, knowledge and connection to country.
With a growing workforce of over 700 Indigenous rangers across some of the most remote and biodiverse environments in the world, the work of Indigenous rangers is increasingly essential to sustainable futures and livelihoods in the north. Looking After Country highlights an array of this work, situates the I-Tracker program within larger regional and national contexts, and demonstrates how the program can make even greater contributions to livelihood and fee-for-service opportunities while continuing to deliver essential support to help Indigenous people achieve healthy country outcomes.