Land Patrol Application
The I-Tracker Land Patrol Application was developed in collaboration with Indigenous ranger groups, Traditional Owners, scientists, researchers and government agencies. The development of the Land Patrol Application has been through a rigorous process to ensure the application addresses Indigenous land management objectives, including an on-country trial and a working group to evaluate its useability in the field.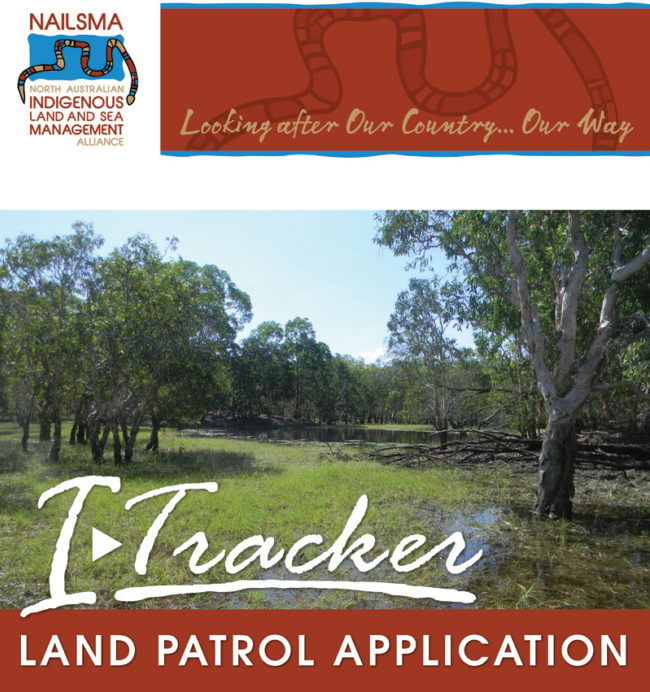 I-Tracker Land Patrol Application opening screen
The I-Tracker Land Patrol Application v5 was created using CyberTracker software.You will need CyberTracker Version 3.353 or later to use this application.
For more information about customising the Land patrol Application download the following PDF document: I-Tracker Land Patrol Application Customisation Instruction
The I-Tracker Land Patrol Application enables rangers to collect information on a wide range of terrestrial management activities including:
Fire: controlled burning, fire surveys
Weeds: weed sightings, surveys, treatment, species ID
Feral Animals: sighting, surveys, monitor damage/impacts
Biodiversity: monitoring native plants and animals
Visitor Management: visitor information, camping permits, campsite maintenance
Water Health: monitoring and recording the health of water ways
Department of Agriculture, Fisheries and Forestry (DAFF) activities
View a video clip of the workshop held at Normanton Queensland where rangers and NAILSMA staff begin to develop the I-Tracker Land Patrol Application.