CyberTracker
CyberTracker Conservation is a non-profit organisation whose vision is to promote the development of a worldwide environmental monitoring network. CyberTracker software, which is free, has been downloaded more than 30 000 times and the CyberTracker website has received visits from more than 3000 cities in more than 150 countries.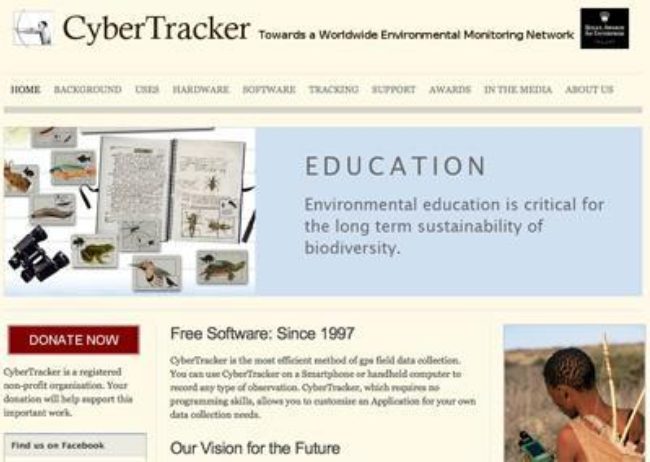 CyberTracker Conservation's mission is to improve environmental monitoring for the benefit of biodiversity conservation.
CyberTracker is also being used in education, forestry, organic farming, social surveys, crime prevention and disaster relief.
CyberTracker is the most efficient way to gather large quantities of geo-referenced data for field observations, even by non-literate users, at a speed and level of detail not possible before.
Scientists and conservationists benefit from the icon interface enabling significantly faster data collection than text interfaces or written methods.
Involving scientists and local communities in key areas of biodiversity, CyberTracker combines indigenous knowledge with state-of-the-art computer and satellite technology.
Find out more
For more information about CyberTracker, visit the CyberTracker website.
View a video
View video: Interview with participants at the 2010 Kimberley Land Council Ranger Forum