I-Tracker
I-Tracker is short for 'Indigenous Tracker' and is a program that supports Indigenous land and sea managers across north Australia to monitor, manage and research their natural and cultural resources using hand-held and smart devices. NAILSMA supports Traditional Owners and Indigenous ranger groups using I-Tracker by providing tailored training, technical support and application development services.
Tailored training to build capacity
NAILSMA seeks to build capacity in communities by enabling Traditional Owners and indigenous rangers to collect and manage their data independently. 
We achieve this by:
Working with indigenous organisations to ensure their data collection activities are aligned with their needs, aspirations and work operations. 
Providing tailored or custom I-Tracker Applications to meet the needs of Traditional Owners. 
Delivering training to progressively develop the IT skills of ranger groups through a staged training package.
Working with your organisation to identify and foster leading roles within ranger groups to build capacity for in-house data management.  
Ensuring a practical training approach that is delivered in the workplace, and designed to coincide with relevant seasonal work activities. 
I-Tracker training and technical support is provided to ranger groups beyond on-ground visits via email, phone and through the provision of resources.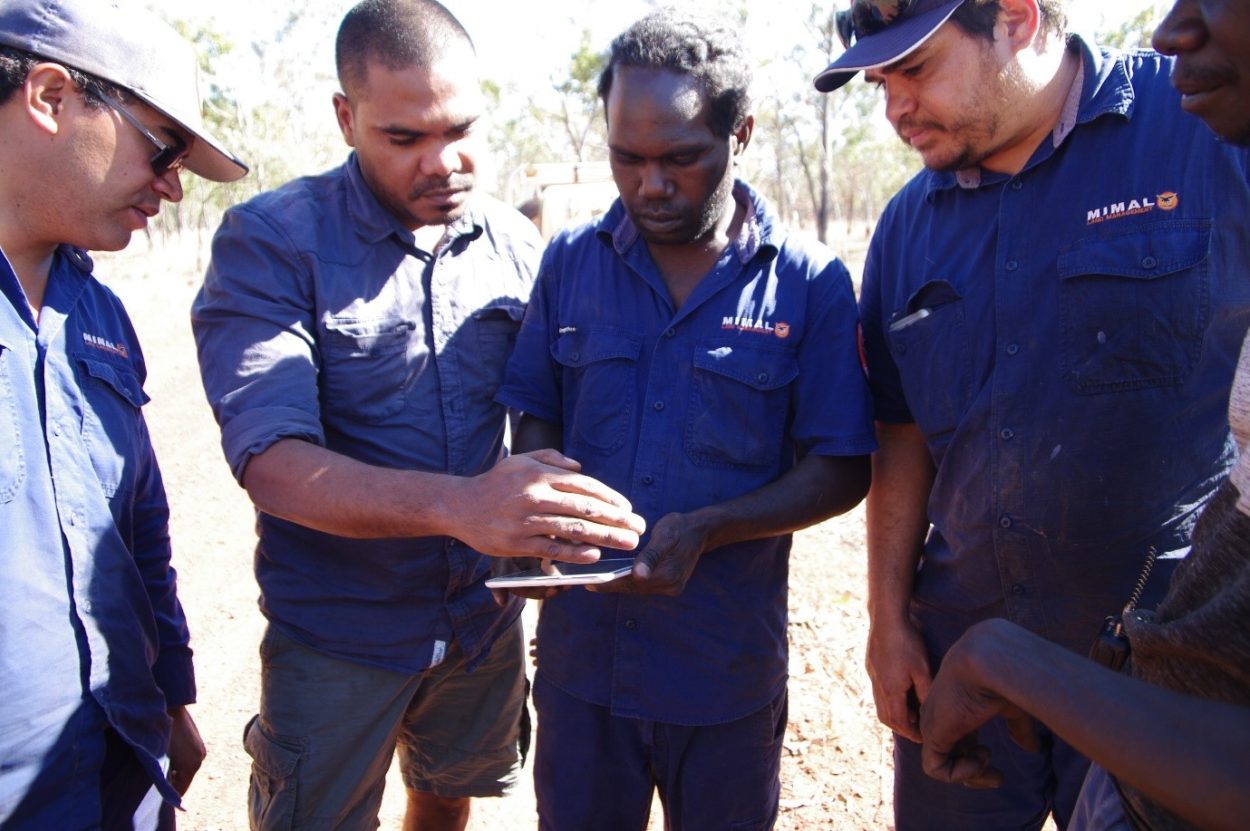 David Moore, NAILSMA I-Tracker Officer, works with Mimal Rangers to deliver I-Tracker training 2018
What I-Tracker applications are available?
I-Tracker is used to collect data for a wide range of natural and cultural resources. Individual I-Tracker applications have been developed by NAILSMA for saltwater country management,land management activities, seagrass mapping and monitoring and NAFI fire ground truthing. These applications are available for download on this website. Further information is available about each of the applications from the menu on the left.

I-Tracker Land Patrol Application
I-Tracker Saltwater Patrol Application
I-Tracker Seagrass Mapping and Monitoring Application
I-Tracker Marine Turtle Monitoring
NAFI Fire Ground Truthing Application
Applications are available for download. Please visit the application download page and submit the form.
Application development
Applications are developed using the internationally acclaimed software CyberTracker (www.cybertracker.org). During the application development process, ranger groups trial the new application and report back to NAILSMA on any issues that need to be addressed. This ensures that the I-Tracker applications are culturally appropriate and user-friendly. I-Tracker staff consult with scientists and researchers to ensure that recognised best practice standards of data collection are met. I-Tracker applications are designed to collect standardised data while allowing for customisation to reflect local and regionally specific priorities.

NAILSMA have developed custom applications for Ranger Groups, Government Departments and other organisations using CyberTracker software to monitor and record information about country. Application development is available as a fee-for-service, for more information please contact itracker@nailsma.org.au.
---
Related Resources