Carbon / Fire Management
Carbon / Fire Management

NAILSMA has managed collaborative research into fire and carbon management since 2008. Early Action Research across north Australia has supported Indigenous land managers to establish, own and operate fire and green-house gas (GHG) emissions abatement projects. As other Indigenous practitioners, service providers and aggregator businesses have grown up in this space, NAILSMA has remained a key and significant player in the development and support of the now burgeoning carbon and ecosystem services sector in the north. Our role has adapted to anticipate, support and work directly to meet broad ranging needs in this sector; from communications products through to enterprise development and governance assistance. NAILSMA remains focussed on and promotes Indigenous Knowledge systems as integral to doing Business on Country, including fire and carbon management and other Payment for Environmental Services (PES) enterprises.

For thousands of years Indigenous Australians expertly managed the tropical savannas of north Australia. Their use of fire shaped the landscape and remains a critical aspect for achieving social, economic and spiritual well-being for country and people. Using this Indigenous Knowledge in contemporary land and fire management practices will protect the biodiversity-rich savannas of north Australia from destructive wild fires late in the dry season and help maintain and re-build cultural values and livelihoods.
Traditional fire management practices have created the social, cultural and environmental values we admire today, and so are well understood by Traditional Owners as being crucial to dealing with wildfire and environmental issues faced now in the early 21st century.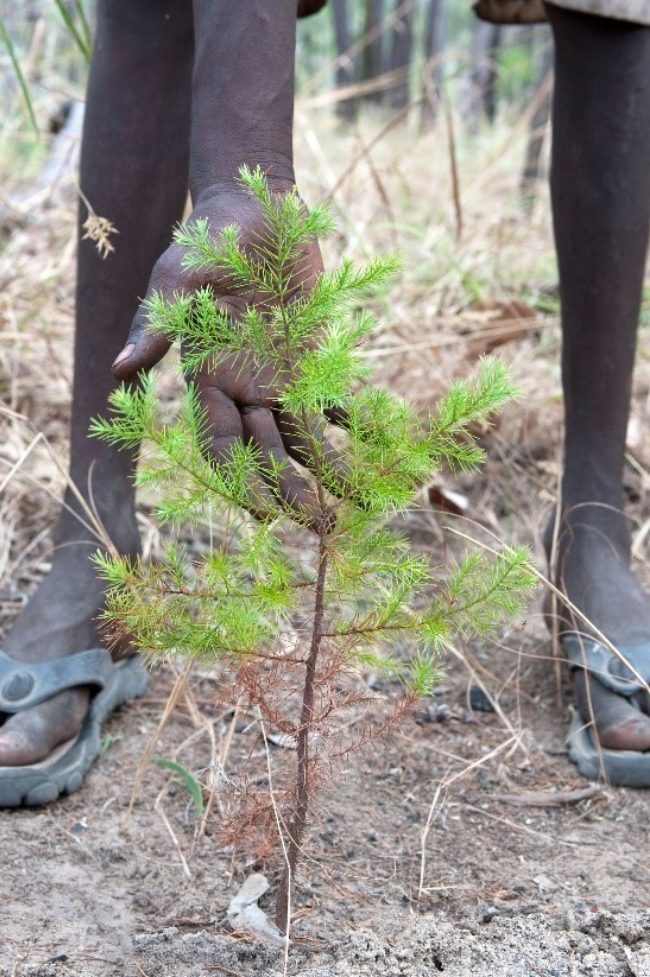 Photo courtesy of David Hancock
Background
In 2008 NAILSMA received a significant package of financial support from the Australian Government to build on foundational wildfire and GHG abatement work entrenched by the Tropical Savannas Cooperative Research Centre and West Arnhem Land Fire Abatement (WALFA) Project in the decade before. NAILSMA managed this project on behalf of a very broad collaboration of Traditional Owners and their land management groups, Aboriginal Land Councils, scientists and others, to explore the prospects for, and develop, a formal Methodology that would enable land managers to create saleable carbon credits from traditional-style fire management right across Australia's tropical savannas. The idea, as with the earlier WALFA work, was that Traditional Owners could use money from the sale of their carbon credits to build and sustain livelihoods looking after their country and become more independent and in control of their own futures.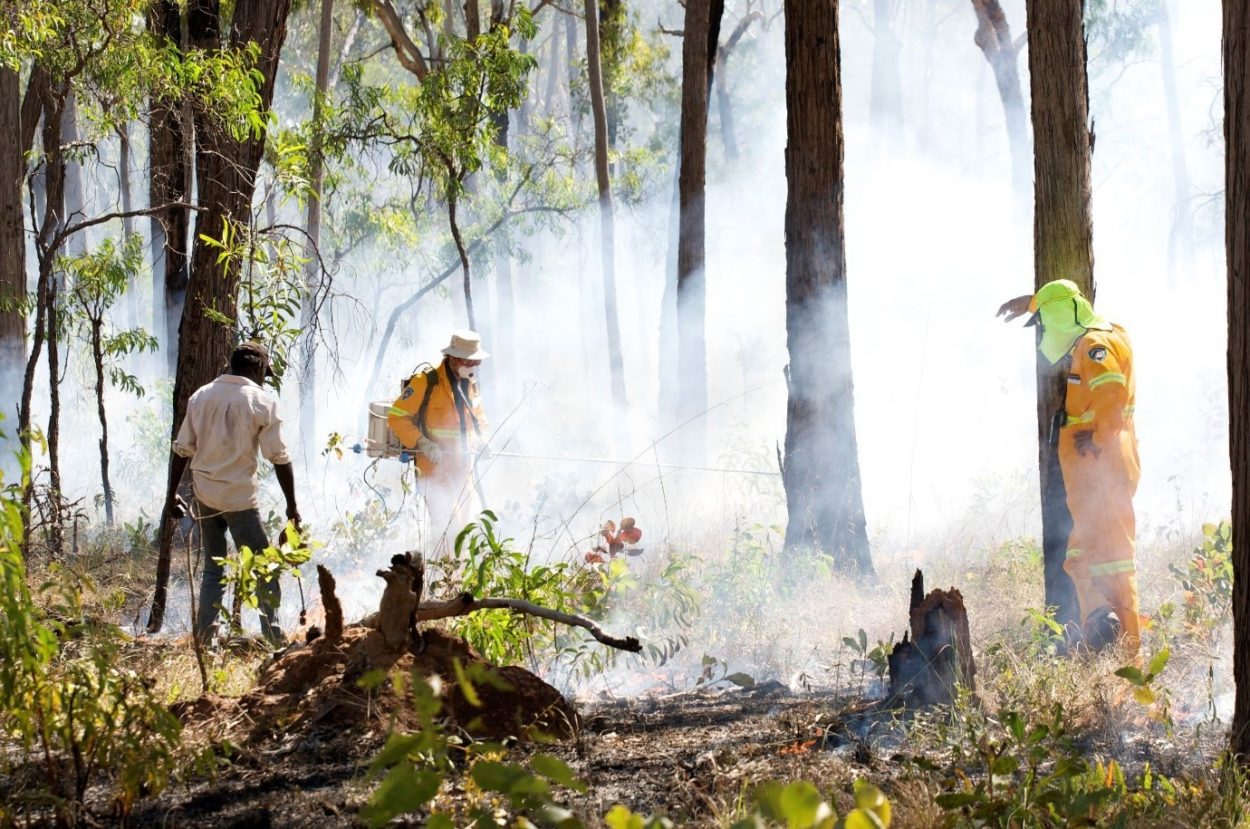 Photo courtesy of David Hancock
For Traditional Owners (TOs), goodwill and strong partnerships with non-indigenous individuals, scientists and others, have been critical in gaining a scientific understanding and 'proof' that traditional knowledge-based ways of managing fire are an effective foundation for abating GHG emissions, storing carbon in forests and looking after ecosystem values. This 'two toolbox' approach has been critical in the development of the Savanna Burning Methodologies legislated under the Carbon Farming Initiative that enables Indigenous land managers access to carbon market income.
Current project focus
Carbon Sequestration Methodology
NAILSMA is currently involved in the development of a Carbon Sequestration (storage) Methodology for living biomass. By securing funds and managing a collaboration of researchers, and facilitating relevant forums, we are providing important support and a platform for working together aimed at a new Sequestration Methodology by 2020.
Waanyi and Waanyi-Garawa Fire and Carbon Management Project
NAILSMA is providing developmental support for a PES project in the lower rainfall area (600mm and above p/a). The project focusses on fire and carbon management as a key component of a Waanyi and Garawa (TO owned) company. The company is established as a vehicle for the TOs to pursue their goals; to be more independent, earn their own streams of income that will improve their ability to live on and look after their country and provide jobs and a stronger future for their children. Waanyi and Garawa TOs asked NAILSMA to support them, and in collaboration with the Northern Land Council and the Indigenous Land Corporation we are providing direct assistance to develop the carbon management activities, manage contracts and other agreements, incorporate the business and ensure effective governance and financial management is implemented and maintained.
This project has very modest potential as a carbon credit-based enterprise but it is an important opportunity to build business and other capability locally and will be a good foundation for securing other environmental service incomes in the future (e.g. biodiversity management).      
---
Savanna Burning Videos
The savanna burning methodology presents opportunities to create carbon credits, and for Indigenous land managers to earn income from ecosystem services like fire management.
This film includes animated diagrams that demonstrate how a carbon credit is created. It also explores the non-carbon co-benefits of savanna burning by addressing the question, from an Indigenous perspective, of 'Why would we want to be involved?'.