Sustainable Land Sector Development in Northern Australia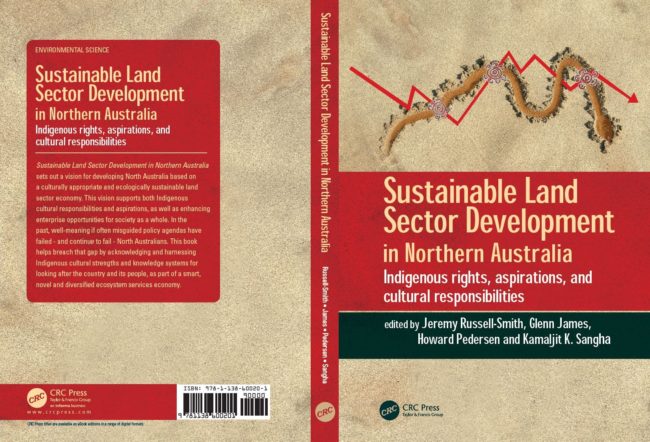 This book provides a synthesis of a suite of research projects addressing the broad theme 'Building community resilience in northern Australia', focused especially on remote, predominantly Indigenous (Aboriginal) communities. This research was contracted by the Bushfire and Natural Hazards Cooperative Research Centre (BNHCRC), Melbourne, in late 2013, and undertaken under the auspices of the BNHCRC's northern hub administered through Charles Darwin University (CDU) in partnership with the North Australian Indigenous Land & Sea Management Alliance Ltd (NAILSMA).

While the book incorporates findings from component subprojects that address a range of related topics (community resilience and governance, economic opportunities especially through payments for environmental services, appropriate bushfire and natural hazards training, savanna fire management, management of high biomass flammable grassy weeds), for reporting and wider readership purposes we have intentionally placed these matters in a broader cultural, historical, environmental, economic, development and governance context. At an early project workshop, we asked colleagues what issues they considered necessary to illuminate the broad project theme, and how – this book is the result. This book comprises chapter and text box contributions from many people, including reviewers, who have given generously of their time and expertise.
—Jeremy Russell-Smith, Howard Pedersen, Glenn James, and Kamaljit K. Sangha