NAILSMA participates in the inaugural World Indigenous Network (WIN) Conference 2013
Posted 2017-05-02
The inaugural World Indigenous Network conference was held in Darwin in May 2013. Over 1,200 delegates representing first nation peoples from 50 countries came together to share traditional knowledge and experience in land and marine conservation. There were over 70 concurrent workshops, conference sessions and keynote presentations bringing together valuable lessons learned from Australia, Canada, Nepal, the Amazon, Sweden, Ecuador, the Philippines, New Zealand, Timor, and Hawaii among others.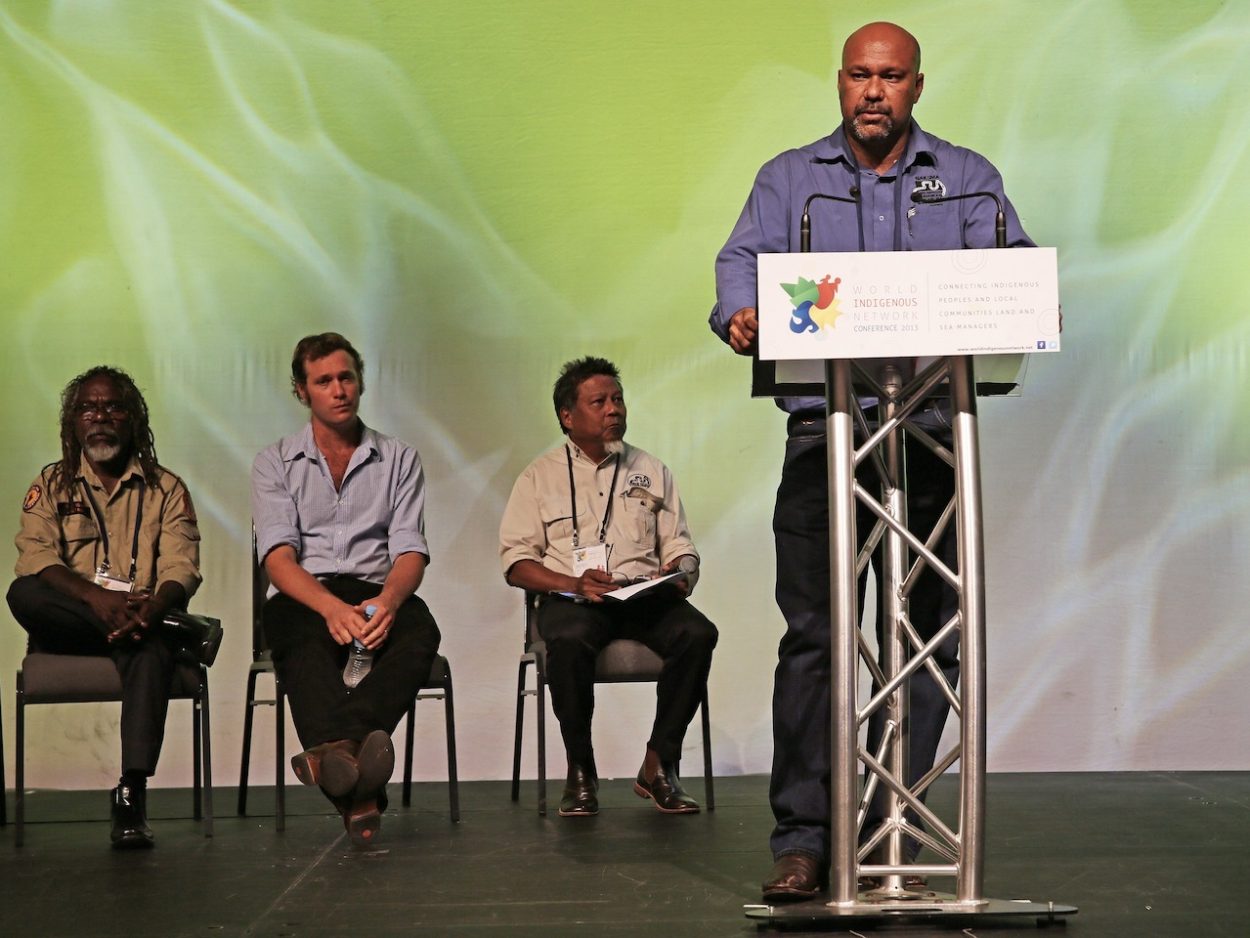 Joe Morrison leads a panel discussion on fire management at the WIN conference
NAILSMA had a strong presence at the conference with a display area
set up for publications and brochures. NAILSMA staff manned the booth
over the three days and answered many enquiries from conference
delegates around the world. A number of staff staff members presented
papers and took part in workshops. NAILSMA Chair, Peter Yu delivered a
keynote address and Joe Morrison, CEO was on a speaker's panel about
Traditional Fire Management.
Below is a summary of the presentations with links to the Conference website where you can view / listen to the presentations.