NAILSMA Staff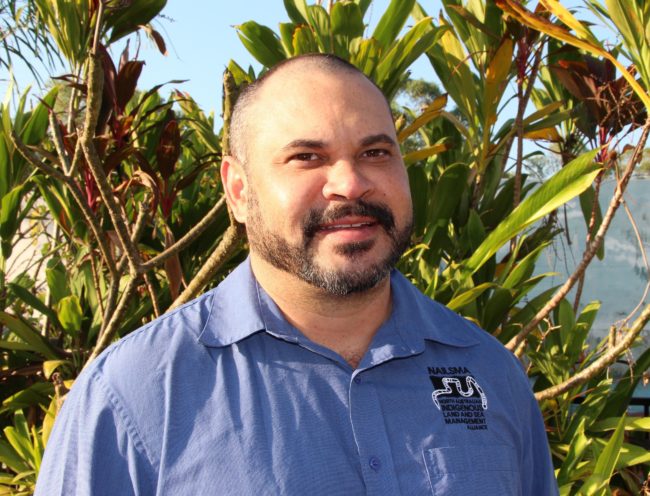 Ricky Archer
Chief Executive Officer
Ricky Archer is a Djungan man from the Western Tablelands region of North Qld.
Ricky has a strong network of on ground land and sea managers across northern Australia from which to draw from and has demonstrated an ability to connect on-ground work of Indigenous organisations with regional, state and commonwealth priorities.
In his current role, Ricky is the Chief Executive Officer of the North Australian Indigenous Land & Sea Management Alliance (NAILSMA). He is involved with numerous organisations and committees enabling strategic input across a diverse field, these include;
CRC for Developing Northern Australia (CRCNA) - Board Director
North Commonwealth Marine Park – Board Member
NT Aboriginal Land Management Advisory Group - Chairperson
National Feral Pig Action Plan Implementation Committee – Chairperson
National Forestry Stewardship Council, Indigenous Working Group – Member
Indigenous Innovation Alliance - Member
Previous engagements include:
Australian Committee IUCN – Executive Member
Minister for Environment, Indigenous Advisory Committee – Member
National Landcare Advisory Committee – Member
Commonwealth Environmental Biosecurity Advisory Group – Member
Ricky has a background in geographical information systems, Indigenous knowledge management, and natural & cultural resource management. He is passionate about the advancement and improvement of Indigenous livelihoods across the north.
---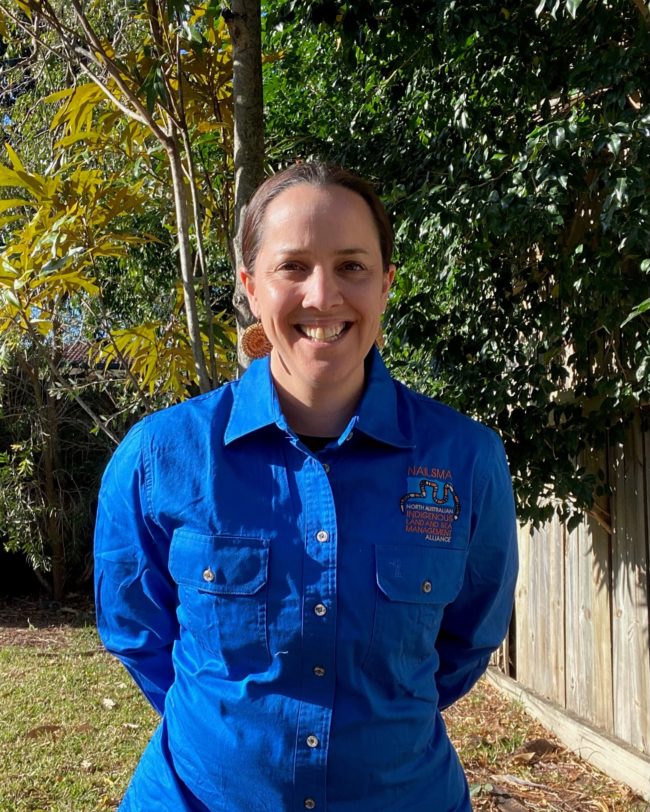 Erica McCreedy
Acting Chief Operating Officer | Impact Manager
Erica McCreedy is a communications and strategy specialist. As the Impact Manager at NAILSMA, Erica leads the development of the monitoring and evaluation framework to track how NAILSMA creates positive and sustainable impact with Indigenous communities and partners, now and inner the future.
Erica is a Maori woman from Ngati Raukawa and Te Aitanga-a-Hauiti tribes. She has worked in the Indigenous land and sea management sector for over twelve years, taking a community-led project management approach. She has extensive experience facilitating and delivering on-ground training workshops and technical support to Indigenous rangers and communities with a particular focus on culturally appropriate education, training, and communications.
She completed a Postgraduate Diploma in Indigenous Knowledge Systems at Charles Darwin University and holds a Bachelor of Arts in Indigenous Studies and Media Communications from Southern Cross University.
---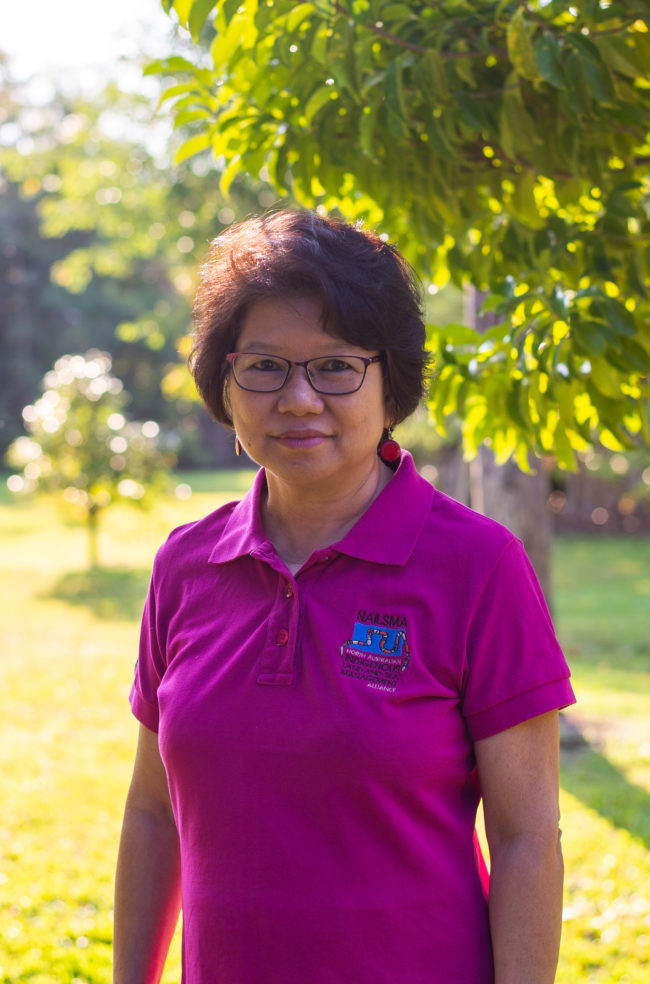 Janely Seah
Finance Manager

Janely is NAILSMA's longest-serving employee starting with us from the beginning pre-2001!
Janely Seah has been working in the finance team at NAILSMA when it was incorporated in 2012 and hosted by CDU. Janely has spent most of her early career in the accounting industry. She holds an Advanced Diploma in Accounting and currently is a member of Institute of Public Accountants (MIPA).
She works with the Chief Operating Officer and senior management to develop the annual operating budget for review and approval by the board of directors. She also prepares monthly financial reports and analysis, and contributes to the maintenance of an accurate, up-to-date general ledger.
There are a number of things she enjoys while working here, such as problem-solving, providing timely and relevant analyses, and working as a team to grow the company.
---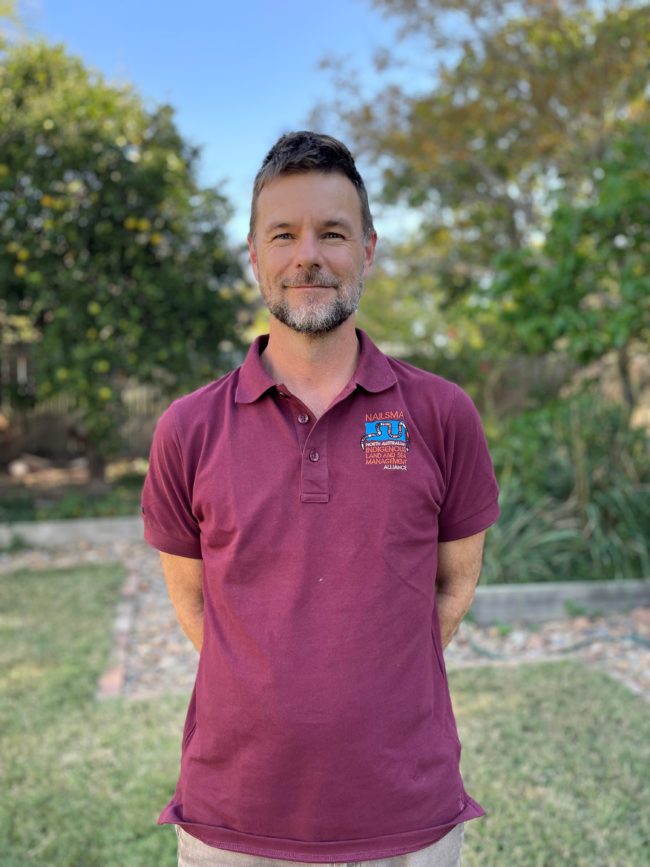 Dr Justin Perry
Research Manager
Dr Justin Perry is a research scientist based in Northern Queensland, Australia with 15 years' experience working with CSIRO on a wide range of projects. Justin has been involved with practical land management and adaptive management of threats to Australia's unique natural values for over 20 years. He is currently leading several projects that are working closely with end users to manage feral animals, weeds and fire on vast remote Indigenous estates in northern Australia. Justin's research focus has been on leveraging emerging technologies to overcome some of the inherent challenges faced by land managers in remote difficult to access areas.
"For the past 15 years I have been conducting research with land mangers across northern Australia into the key threatening processes for environmental, social and cultural values. I am very excited to be an a position where I can focus on working side by side with NAILSMA's partners to convert research into useful outcomes on the ground."
---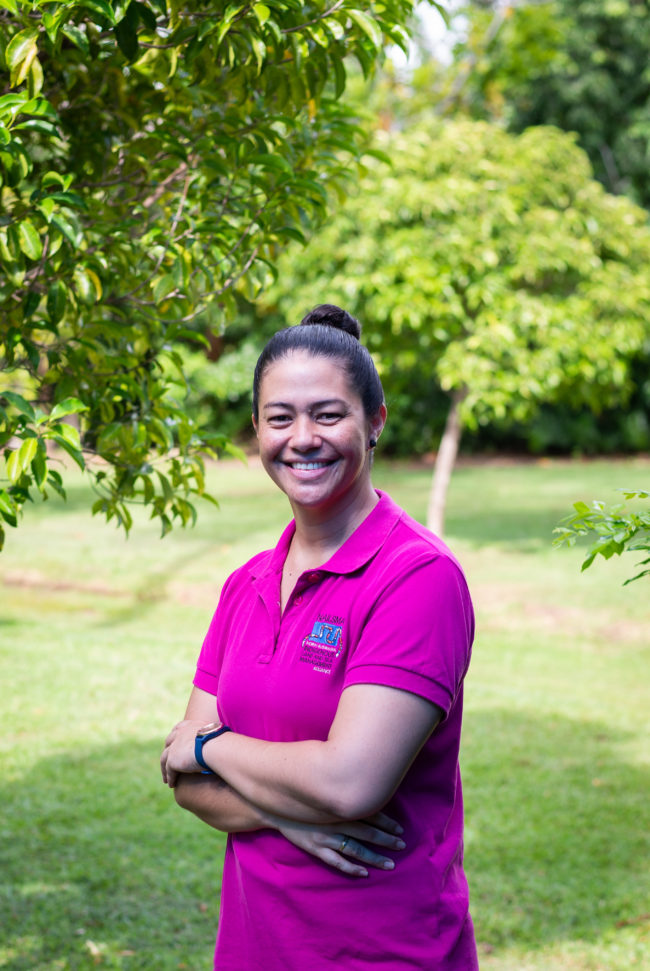 Melina Pearse
Executive Assistant / Administration
Melina is based in Darwin and is responsible for providing administrative, financial, and executive support to the CEO and across NAILSMA. She has worked in administrative and executive support roles across both the public and private sectors. Early on Melina worked in Darwin with the Department of the Chief Minister and in Secretariat roles within the NT Government. She spent 7 years in Alice Springs working with Tourism NT and Batchelor Institute of Indigenous Tertiary Education.
From 2010, she and her brother ran a business together allowing her to work successfully with all levels of enterprise at a domestic and international level. In 2019, after spending time in WA and NSW, Melina returned to Darwin to be closer to family.
'I'm grateful to work in a team of genuine individuals who are experts in their field and endeavor to positively contribute to the important work we carry out.'
---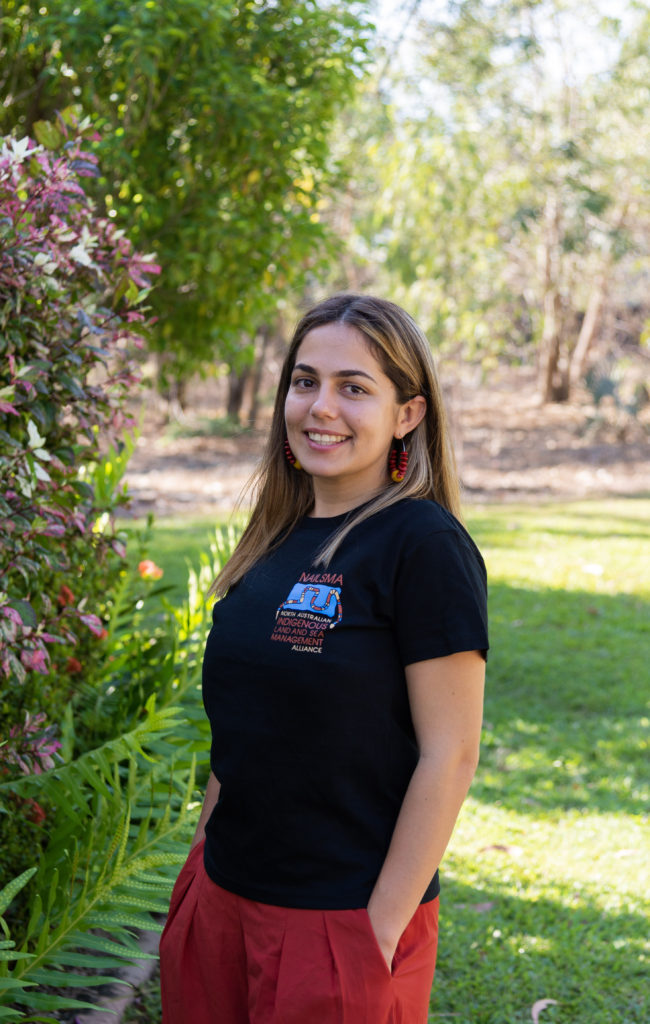 Rebecca Jennings
Project Coordinator
rebecca.jennings@nailsma.org.au
Rebecca is a born and raised Territorian who grew up in Darwin's rural area.
Studying a Bachelor of Environmental Science and Economics, she has worked for government, not for profits and aboriginal organisations.
For the last 5 years Rebecca has been working with aboriginal ranger groups across the top end including overseeing land management programs, aboriginal joint management, education and training, and has successfully managed numerous large federal, state and local funding partnerships.
Her current focus is the Indigenous State of the Region Report to develop key cultural environmental indicators with Traditional Owners to better assess Aboriginal owned and managed lands in the Top End.
Rebecca is excited to finish the project and work with NAILSMA to deliver high quality research projects into the future.
---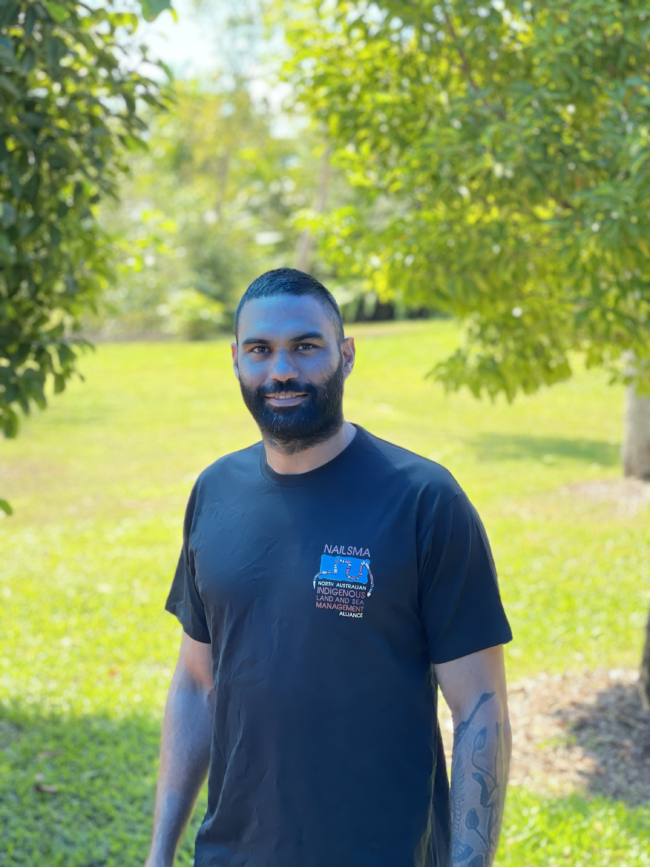 Raphael Clarke
Technical Officer
Raphael Clarke has joined the NAILSMA team as a Technical Officer, working across various projects in north Australia. Raph is born and raised in Darwin and comes from a large Territory family with cultural connections to Marri Amu, Marri Tjevin, and Larrakia. He has a diverse professional background as a qualified Carpenter, professional footballer, and small business owner. He is passionate about caring for country and has a strong rapport with Indigenous communities and organisations he works with.
Raph grew up spending a lot of time on country and brings a wealth of knowledge and experience to NAILSMA.
---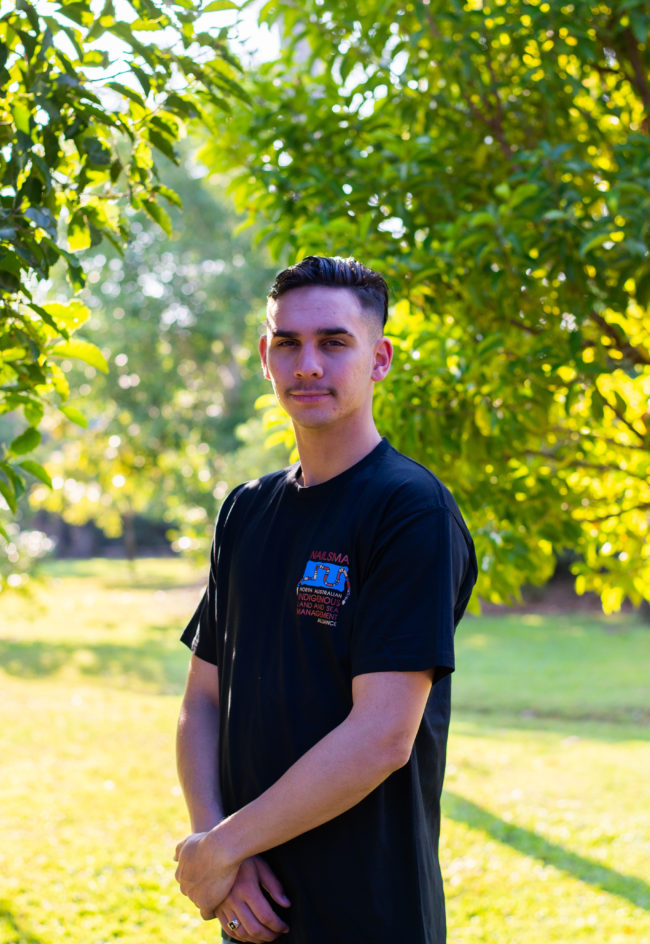 Dante Rodrigues
Technical Officer
dante.rodrigues@nailsma.org.au
Dante is based in the Darwin office and has come on board to work as a Technical Officer assisting with communications and marketing plus on-ground fieldwork. Dante has worked for the Department of Attorney General and Justice and Department of Territory Families, Housing, and Communities in the NT Government as a finance officer and caseworker. Dante has gained experience in content development, videography, and managing social media and marketing as a professional athlete, personal trainer, and world championship junior Olympic medallist. He looks forward to using this experience and knowledge to help achieve NAILSMA's communication and marketing objectives.
Dante is currently working on the Smart Farms project on Normanby Station, QLD, and has enjoyed learning new things and traveling. Dante looks forward to expanding his knowledge the more he travels for work.
---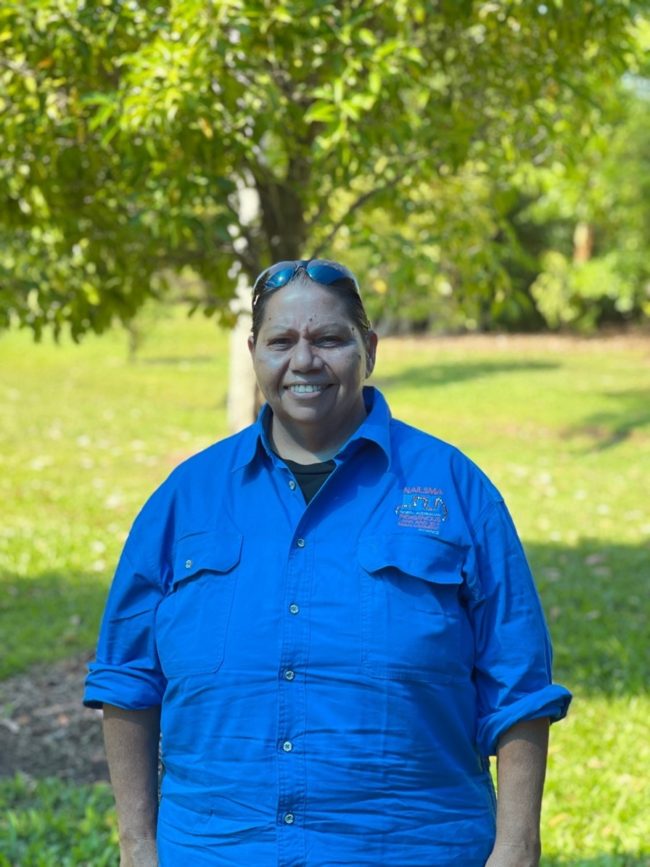 Joyce Bohme
Technical Officer
We are excited to announce Joyce as the newest member of the NAILSMA team and the first remote project officer we've had in a very long time. Joyce has lived all her life in Maningrida with lots of family there as well. She has a lot of knowledge as well as cultural ties to her homeland. Being a Dalabon woman she is passionate about the work and progress being done in Maningrida. Joyce speaks multiple languages.
Joyce will be working along the learning on country program in Maningrida and has a lot of knowledge around this area living, working and growing up on country. Joyce was a Ranger under the Djelk Ranger group in Maningrida as well as working with the learning on country program with Northern Land Council.
Before being employed as a ranger, Joyce was a Health Practitioner for 30 years in Maningrida!
Joyce loves her country and working on it and we are very excited to be welcoming her to the NAILSMA Team