Board of Directors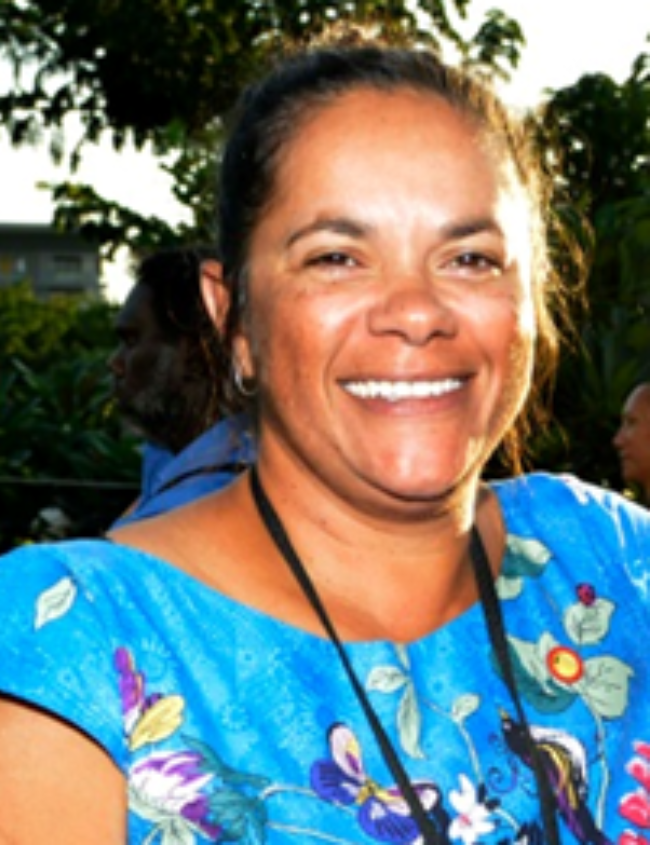 Melissa George
Chair
Melissa George is a Wulgurukaba Traditional Owner with traditional connections to Magnetic Island and the greater Townsville region, Far North Queensland.  She is currently the Chair of North Australian Indigenous Land & Sea Management Alliance (NAILSMA) board, and is the outgoing Chief Executive Officer 2014 - 2018.

Melissa has a background in Cultural Heritage and Protected Area Management and as a saltwater woman is passionate about the environment, particularly focusing on critical issues relating to sea country and its management. 
She has been actively involved in protecting and managing land and sea through community natural resource management projects and liaising with and advising the Queensland and Australian governments. Ms George has previously been a member and Chair of the Indigenous Advisory Committee (EPBC Act 1999).
Melissa was also appointed as a member of the Great Barrier Reef Management Park Authority Board on 29 August 2008. The MPA is the Great Barrier Reef Marine Park Authority's governing body.  Up until recently she has worked constructively towards a positive management framework for sea country planning and cooperative management initiatives.

Melissa has delivered several key policy papers on environmental issues, particularly around turtle and dugong management, broader sea country management and numerous natural and cultural resources, land and sea management issues.
---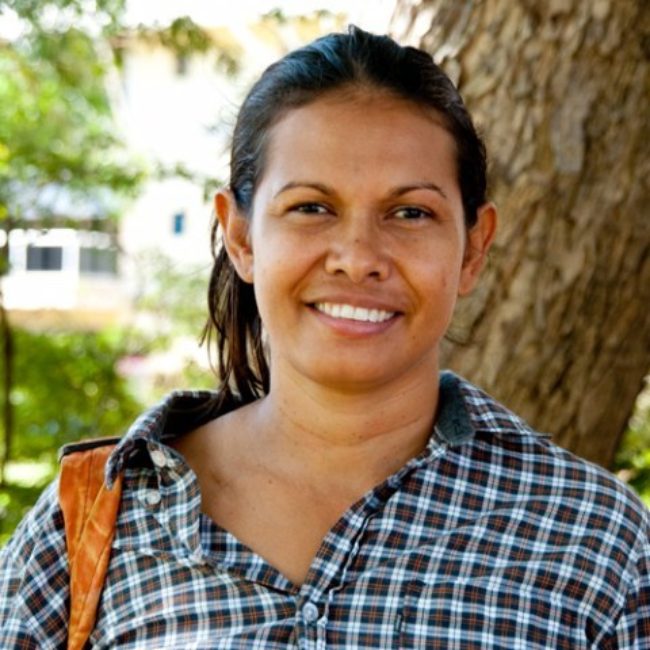 Cissy Gore-Birch
Cissy Gore-Birch is from Western Australia and is a Jaru/Kija woman. She is also connected to Nyikina and Balanggarra in WA. Cissy is the Chairperson of Balanggarra Aboriginal Corporation, Wyndham WA a role she has held since 2011. She is also a member of a number of committees within the East Kimberley Region.
Cissy has worked in the community development sector for the past 20 years, with a number of organisations, departments and NGOs 'with an outlook of fairness, justice and equality for our people as a whole'.
---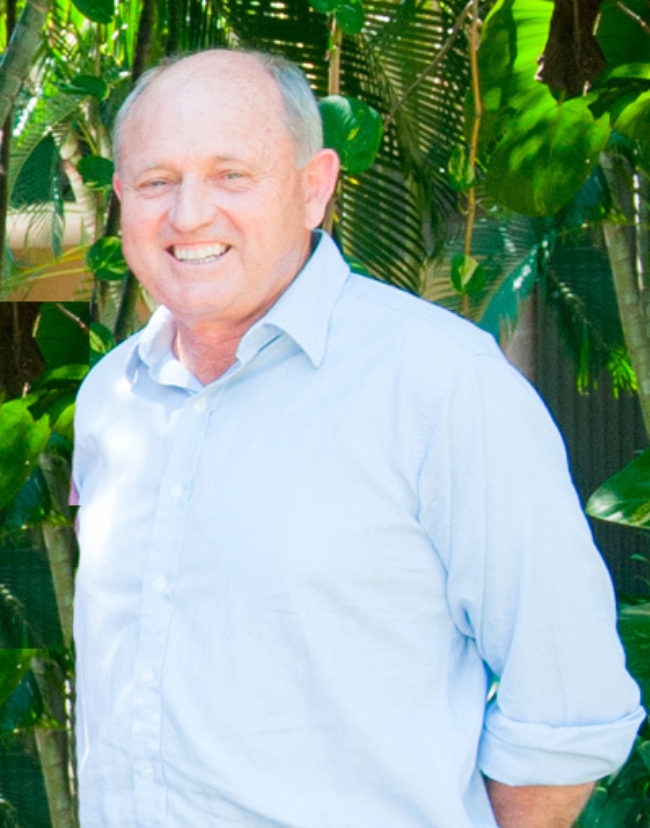 Guy Fitzhardinge

Guy Fitzhardinge has extensive land management, business and philanthropic experience.
Guy was brought up in the bush on a sheep and cattle property at Mandurama in central NSW. His qualifications include a Bachelor's Degree in Agricultural Economics, a Master's Degree in Applied Science and a Doctorate of Philosophy looking at the relationship between people and landscape. He is also a graduate of the Australian Institute of Company Directors.
In addition to managing his own pastoral enterprise, he is a governor of WWF Australia and previously founding Chair of Karrkad Kanjdji Trust which was established to support the aspirations of the traditional owners of the Djelk IPA and the Warddeken IPA (in west Arnhem Land) in land management and cultural preservation. He has previously been a director of Bush Heritage Australia, Meat and Livestock Australia, the Meat Research Corporation and Chairman of the Beef Genetics Cooperative Research Centre.
Guy has been instrumental in the progress of Bush Heritage Australia from becoming a small conservation organisation with seven staff to one of the major conservation organisations in Australia with over thirty reserves and a staff of over seventy. Appointed for three years to the Threatened Species Scientific Committee, he remained on the committee for twelve years providing advice and guidance from a community perspective on the listing of threatened species and communities under the Environmental Protection and Biodiversity Conservation Act.
Guy is experienced in governance, board functions and responsibilities, and the roles and duties of directors. He has been a Ministerial appointment to a Quality Assurance Group for Caring for Our Country for the last four years, reporting to the Minister on the credibility of process in the program management.
Guy is committed to supporting the aspirations of indigenous people across Australia, and in the north in particular, who want to live on and care for their land and sea country where their traditional knowledge and wisdom is equally valued with Western knowledge.
---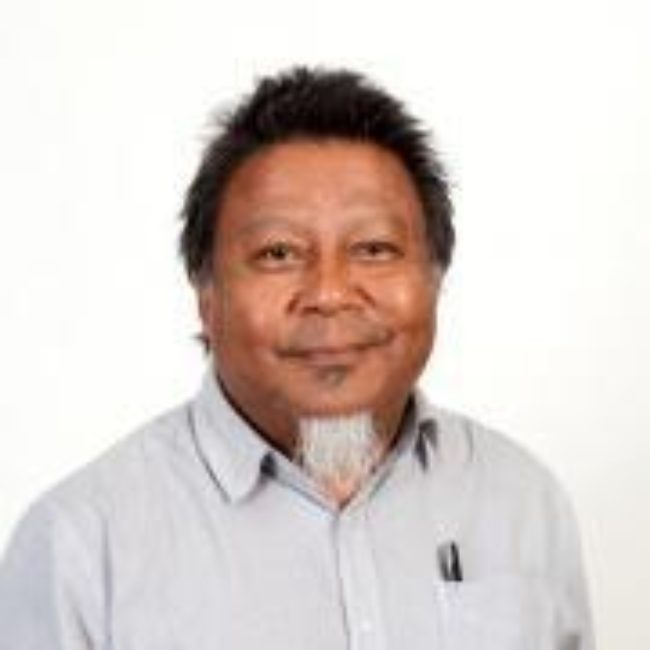 Peter Yu
Peter is a Yawuru Man from Broome with over 35 years' experience in Indigenous development and advocacy in the Kimberley and at the state, national and international level. Peter is currently Chief Executive Officer of Nyamba Buru Yawuru Ltd.
He has been an advocate for the social, cultural and economic advancement and wellbeing of Aboriginal communities and has been instrumental in the development of many community-based regional organisations. Peter was Executive Director of the Kimberley Land Council during the 1990s and had a national leadership role negotiating the Australian nation's response to the High Court's 1992 Mabo decision.
He was a key negotiator on behalf of the Yawuru Native Title Holders with the WA State Government and Shire of Broome in the 2010 Yawuru native title agreement. Peter sits on a number of boards including Australian National University Council, Chair of the Indigenous Reference Group advising the Ministerial Council for Northern Development, Deputy of AFL ATSI Advisory Council and Deputy Chair of Broome Futures Alliance.

---
Samuel Bush-Blanasi  
Chairman, Northern Land Counci
Find out more about Samuel from the Northern Land Council web site.
TBC
CEO, Northern Land Council
Find out more about Joe from the Northern Land Council web site.
---