Board of Directors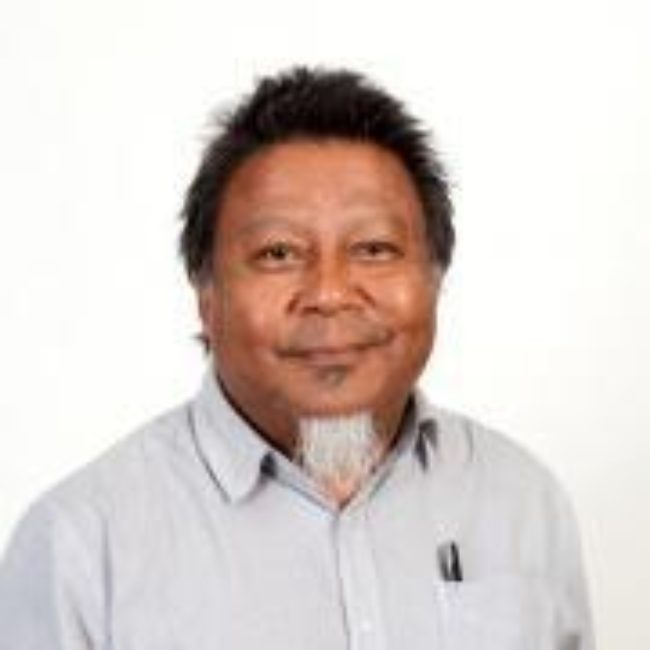 Peter Yu
Peter is a Yawuru Man from Broome with over 35 years' experience in Indigenous development and advocacy in the Kimberley and at the state, national and international level. Peter is currently Chief Executive Officer of Nyamba Buru Yawuru Ltd.
He has been an advocate for the social, cultural and economic advancement and wellbeing of Aboriginal communities and has been instrumental in the development of many community-based regional organisations. Peter was Executive Director of the Kimberley Land Council during the 1990s and had a national leadership role negotiating the Australian nation's response to the High Court's 1992 Mabo decision.
He was a key negotiator on behalf of the Yawuru Native Title Holders with the WA State Government and Shire of Broome in the 2010 Yawuru native title agreement. Peter sits on a number of boards including Australian National University Council, Chair of the Indigenous Reference Group advising the Ministerial Council for Northern Development, Deputy of AFL ATSI Advisory Council and Deputy Chair of Broome Futures Alliance.

---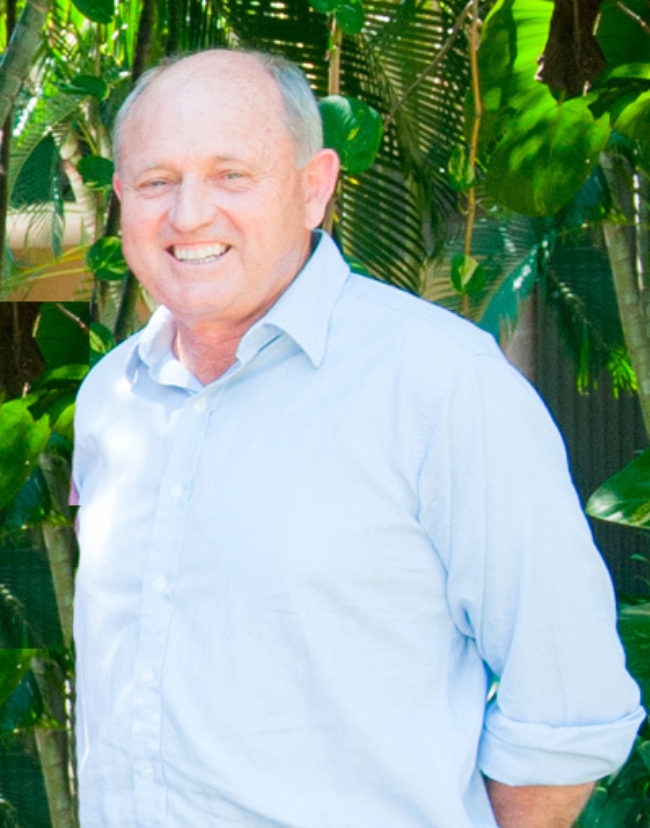 Guy Fitzhardinge

Guy Fitzhardinge has extensive land management, business and philanthropic experience.
Guy was brought up in the bush on a sheep and cattle property at Mandurama in central NSW. His qualifications include a Bachelor's Degree in Agricultural Economics, a Master's Degree in Applied Science and a Doctorate of Philosophy looking at the relationship between people and landscape. He is also a graduate of the Australian Institute of Company Directors.
In addition to managing his own pastoral enterprise, he is a governor of WWF Australia and previously founding Chair of Karrkad Kanjdji Trust which was established to support the aspirations of the traditional owners of the Djelk IPA and the Warddeken IPA (in west Arnhem Land) in land management and cultural preservation. He has previously been a director of Bush Heritage Australia, Meat and Livestock Australia, the Meat Research Corporation and Chairman of the Beef Genetics Cooperative Research Centre.
Guy has been instrumental in the progress of Bush Heritage Australia from becoming a small conservation organisation with seven staff to one of the major conservation organisations in Australia with over thirty reserves and a staff of over seventy. Appointed for three years to the Threatened Species Scientific Committee, he remained on the committee for twelve years providing advice and guidance from a community perspective on the listing of threatened species and communities under the Environmental Protection and Biodiversity Conservation Act.
Guy is experienced in governance, board functions and responsibilities, and the roles and duties of directors. He has been a Ministerial appointment to a Quality Assurance Group for Caring for Our Country for the last four years, reporting to the Minister on the credibility of process in the program management.
Guy is committed to supporting the aspirations of indigenous people across Australia, and in the north in particular, who want to live on and care for their land and sea country where their traditional knowledge and wisdom is equally valued with Western knowledge.
---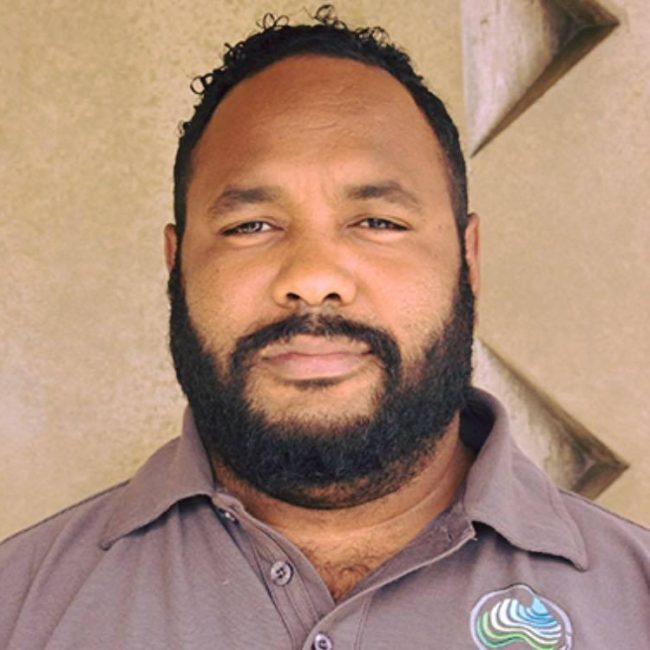 Dion Creek
Kaantju Traditional Owner, experienced Company Board member, (including CRAC, Kalan Enterprises, Cape York Partnerships, Bama Services, elected in 2020 to Cape York Land Council Executive Committee). An elected Director on KULLA Land Trust, Oyala Thumotang Land Trust.
A key driver and strong advocate for Indigenous advancement and social and economic development for Coen and Cape York.
Co-Founder of Kalan Enterprises, a Sub regional organisation based in Coen, Cape York delivering land management services, Creating new employment and training opportunities, Economic Development, Land Management, Cultural Heritage and Community Development.
Co-Founder Kalan Civil: Civil Construction Company with a key focus on indigenous people contributing to development opportunities on Cape York, Up skilling and developing local Indigenous operators and providing opportunities for local Indigenous contractors within our region.  
Committee Member: NESP Northern Australian environmental resource hub
2019 - Present  
PDR (Peninsula development Road) Committee member: Oversee the Implementation of the PDR ILUA  (Indigenous land use agreement)
Other Notable achievement: 
*Member, Cape York Regional Taskforce, Objectives include: Develop and implement local/community plans and establish a regional framework for sustainably Hunting & Dugong. 
-Key outcomes include: 
-Community Education programs.
-5 million rehabilitation and restoration of the Reign Island Turtle Rookery. 
-And the federal Nest to Ocean" program.  
*Cape York PDR ILUA between The Queensland Government & Cape York Traditional owners.
-Key outcomes include: 
Raising State and federal indigenous procurement from 1.5% to 15% - 20%
---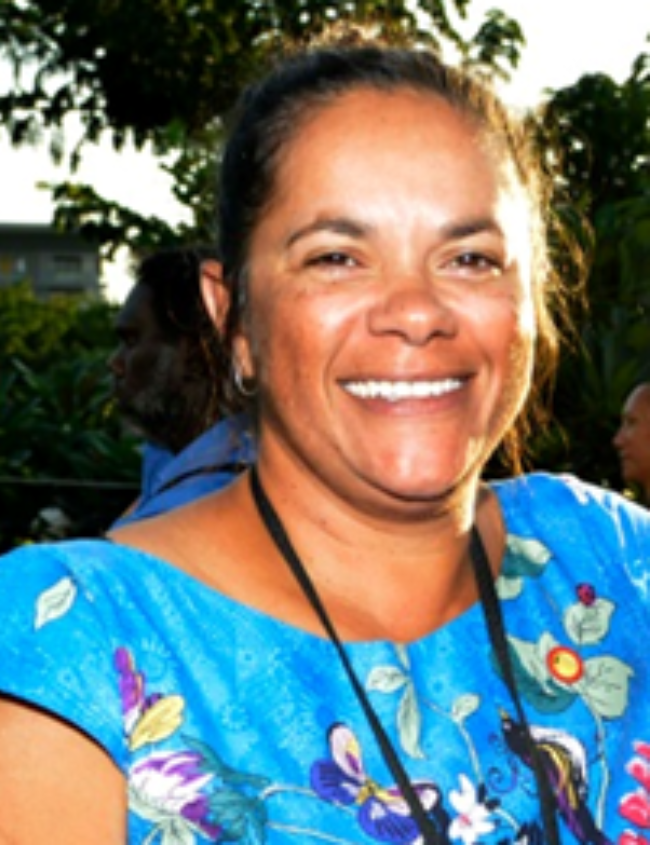 12th October 2020
In honour of Melissa George respectfully known as Gigari 
Chair (2019 - 2020)
The North Australian Indigenous Land & Sea Management Alliance Ltd (NAILSMA) Board and staff are deeply saddened to advise that our Chairperson, colleague, and friend, Melissa-Leigh George passed away peacefully Monday 12th October, surrounded by her loved ones.
The family respectfully ask that their beloved be referred to as Gigari George (Black Cockatoo).
Gigari, a proud Wulgurukaba Saltwater woman, has been a long-time supporter and friend of NAILSMA and has been integral to the success of the organisation. Gigari served as NAILSMA's Chief Executive Officer from 2014 – 2018, served as a board member from 2018 – 2019 and then Chairperson of the Board from 2019 – 2020. During that time, she was responsible for fundamental achievements leading to the improvement of Indigenous livelihoods across north Australia.
Gigari's contribution to the Indigenous land and sea management sector has been outstanding, serving as Chair of the Commonwealth Indigenous Advisory Committee (Environment) and on the Great Barrier Reef Marine Park Authority board for over 10 years. Gigari has been an integral part of shaping the dialogue around the understanding that Indigenous people play a leading role in land and sea management, science and research locally, nationally and internationally.
Her extensive contribution and impact across the sector, has meant many of her achievements have been unrecognised. Those of us lucky enough to be part of her journey will not forget her drive, strength, and passion she had for her People and her Country.
In a family Statement, Gigari's son, Duane Fraser stated, "Gigari was a remarkable woman who lived her life with purpose. A warrior woman - wife, mother, daughter, friend and leader. She held above all else a deep love for Country, Culture and its Peoples. A Saltwater Woman - passionate and driven."
NAILSMA Board Member and friend Peter Yu said, "Gigari was a bright shining example. She was more committed to achieving better outcomes for her People than seeking recognition or gratitude"
"Gigari has been a great mentor of mine, it has been a privilege and honour to work with and for her. She had an unrivalled ability to instil confidence in others. She was fierce yet one of the kindest people I have known" said Ricky Archer, NAILSMA CEO.
NAILSMA is committed to continuing Gigari's legacy in Indigenous land and sea management to the high standard she has instilled in the organisation. NAILSMA Board and staff wish to acknowledge her immense contribution to the organisation, to her People and to her Country, Gigari will be greatly missed.
---
---